How many times have you gone to a conference or seminar and been handed a brochure? Or better yet, how many times have you crossed the street, entered a mall, gone to a store and have been handed a brochure as you passed by? A brochure is a traditional yet effective way to bring attention to your brand and educate your audience about your products or services, particularly if its new.
Before you sign-off your brochure for printing, here are some things you should know.
What is a brochure?
A brochure is a single sheet of paper that has been printed with information about a certain brand, product, event, service, or cause. These sheets of paper are then folded a certain way (more about this later). There is no single standard brochure size, as the sizes depend greatly on your layout and how much information you will need to present.
Brochures are mainly used as promotional materials to introduce a company, organization, product, service, or cause and to inform the general public or potential customers of the benefits they can receive. While most brochures are handed out personally, they can also be inserted into other reading materials such as newspapers or magazines or displayed on a brochure rack in designated high-traffic areas so people can pick them up as they please.
How is a brochure different from a pamphlet?
Some people think that brochures and pamphlets are the same while others think that the only difference in the brochure or pamphlet size. However, brochures and pamphlets are pretty much the same in that they are used to disseminate information through folded sheets of paper. The main difference is that brochures are used for commercial purposes, and pamphlets are used for non-commercial promotion.
What are the purposes of a brochure?
Brochures are mainly used to inform the reader and provide them with knowledge regarding a specific topic which is highlighted on the brochure.
Catch the reader's eye immediately with its engaging visual design.
Promote your products, services, brand, cause.
Build trust between you and your potential clients.
Reach your potential audience in a cost-effective manner (as compared to TV and digital ads).
Set your brand apart by providing your potential customers with a tangible and tactile product as opposed to the barrage of online ads they're used to.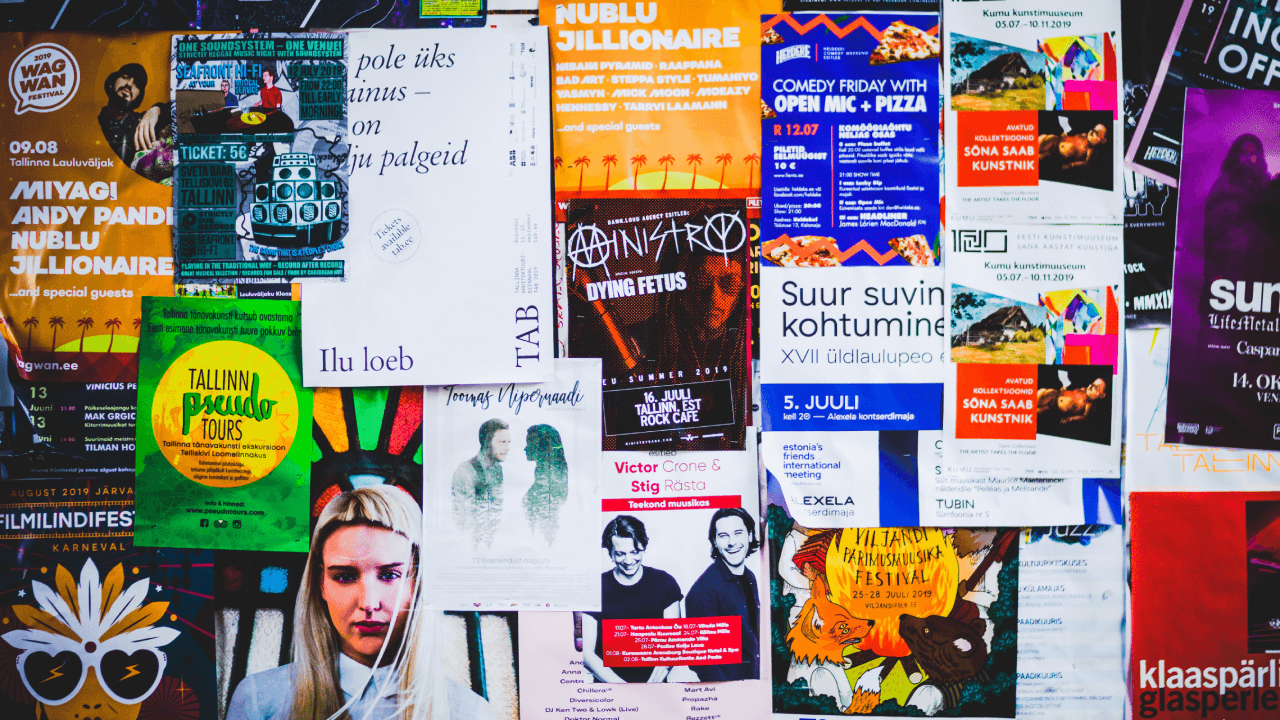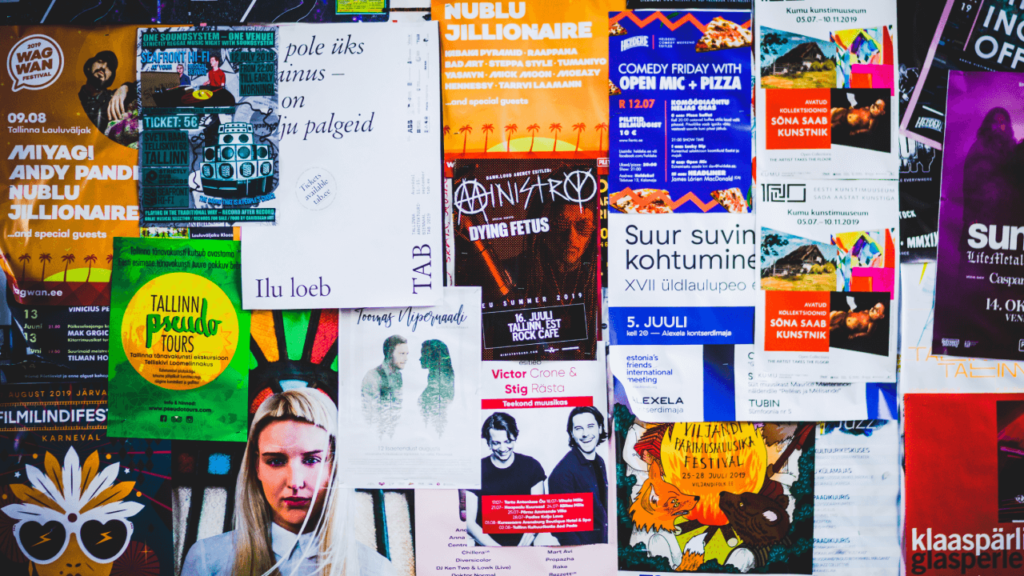 What are the Types of Brochures?
The most distinguishing feature of a brochure is its folds. This is what differentiates it from a flyer or leaflets.
There are multiple types of brochures, each one with a specific use. While there are dozens in existence, there are four main types according to brochure dimensions and format. How you fold your brochure will greatly affect your reader receives and processes the information you give them.
Picking the right brochure size and fold is therefore crucial. You want the fold type to complement your content and images so that your potential customer reads your content the way you intend them to. Things like product features, steps, or benefits work best with a brochure format that opens up to reveal each item sequentially.
Gate Fold Brochure
The gate fold brochure is one of the more uncommon types of brochure folds because of the steep cost needed to make it. It gets its name because the brochure opens up like a gate in the middle. Despite the cost needed to make it, when executed correctly, can give you great results. The gate fold brochure folds inwards, making it convenient to carry. When made with a lightweight paper stock, makes it something readers can keep for a long time.
The gate fold brochure is an effective marketing device because designers can make use of the "gate" opening up to give readers a peak into what they can expect. The top two panels, when "shut" can form one large image that draws the reader's attention.
Bi-Fold Brochure
The bi-fold brochure is something we see on a near daily basis. It is one of the most popular brochure types and is widely used all over the world. It has a more formal layout compared to the tri-fold brochure, and is mainly used for product catalogs and presentations, trade shows, corporate meetings, and the like.
Tri-Fold Brochure
As the name implies, the tri-fold brochure can be identified through its three folds. Like the bi-fold brochure, it is also a fairly common brochure type and is used by many companies and brands. The tri-fold brochure gives the layout artist a lot of space to present content and imagery to make the brochure not only visually appealing but packed full of useful information as well.
Z-Fold Brochure
The Z-fold brochure, also known as the accordion fold, is popular because of the versatility it gives. Each panel can serve as a stand-alone piece of content or the brochure can be designed in such a way so that it opens up into one large photograph.
What is the standard brochure size?
There really is no straightforward way to answer this as there is no singular standard brochure size. There are, however, multiple standard brochure sizes that you can use depending on your needs and the content you intend to place on it.
These are the most common paper sizes. Take note that these sizes refer to the brochure opened up or before being folded.
Letter size: 8.5" x 11" (or 21.59 x 27.94 cm)
DIN A4: 8.3" x 11.7" (or 21.0 x 29.7 cm)
Legal size: 8.5" x 14"
Memo size: 5.5" x 8.5"
Tabloid size: 11" x 17"
9" x 12"
11" x 25.5"
The most commonly used bi-fold and tri-fold brochure size is letter-sized. This means that each side of the tri-fold brochure is printed on a sheet of 8.5" x 11" paper and will measure 8.5" x 3.69" after folding. For bi-fold brochures, this will come out to 8.5″ x 5.5″ after folding.
How Do I Design a Brochure?
Identify your target audience. Your target audience is the specific group of people whom your products or services are intended for. A target audience may be a specific age group, profession, income brackets, gender, marital status, educational attainment, school, or even a combination of all these and more. The brochure (content, imagery, and even the fold) needs to be designed with your target audience in mind. A brochure aimed at corporate professionals should be designed differently from one meant for moms looking for a new pre-school.
Choose the right format. With your target audience in mind, determine the most appropriate format for your brochure. Think about which brochure size, type of paper, and kind of fold will be most effective with your target audience. You'll also want to consider how your brochures will be distributed? Will you have staff personally handing them? Will they be inserted into other materials? Or will they be displayed on a rack?
Determine the type of information to include. This heavily varies from one brochure to another. Common pieces of information to include are your organization's mission statement, product features or benefits, charts and graphs, instructions, photos, and of course, your logo. It helps deciding on your brochure's purpose before drafting any of the content. Will you be using it to create brand awareness? Are you introducing a new product to the market? Do you want to build brand trust with potential customers? Once you've decided on its purpose, don't forget to include a relevant call-to-action such as "visit our website," "call our hotline," "follow us on social media," etc.
Lay out your content. Less is more when it comes to content and design. You don't want to overwhelm your reader with too much information.A minimal brochure design is oftentimes the most effective. Cramming in too much information will make your brochure look cluttered and may come off as cheap. Apart from this, your reader may get confused and your message will get lost in all the extravagance. Limit the number of colors you use to between two to four and use each color wisely. You can use one color for the headings and subheadings, and the other for the body.
To Sum It Up
While designing a brochure may seem easy, designing an effective brochure is not. It takes a significant amount of thought and careful consideration to design a brochure that will engage its readers and leave a lasting impression. While brochures are an accessible way to disperse information, if not done well, your audience will end up throwing it into the garbage without giving it a second look.
A well-designed brochure has a higher chance of not only being read, but of being kept and passed on to other potential customers.
Effective brochure design is much more than just the images and layout you choose. It's how well you put together these elements, along with choosing the right size of brochure, creating engaging content, picking the right font, and even choosing the right kind of brochure paper.