If you have a business, whether it's a brick and mortar store or a humble yet thriving online shop, colorful and eye-catching labels add a touch of professionalism and value to your products. You can easily add more visual appeal to your packaging and promotional materials by learning how to print stickers and make sticker labels.
Digital printing is designed to handle various creative projects, including printing stickers and labels. Learning how to print on sticker paper is an easy enough process. All it takes is making a few adjustments to the default settings, choosing the best paper for your desired outcome, and understanding how the color process works.
Scroll along and find out how to make sticker labels, including how to print stickers at home.
How to Make Sticker Labels: Which Printer to Use?
When figuring out how to print stickers and make sticker labels, the first thing to do is decide on the best printer for the project. While it ultimately depends on the design of your stickers, usually a four-color inkjet printer with a 1200 dpi print resolution will do the job. If you're mass printing labels for a selection of products, always opt for offset printing. Digital printing vs. offset printing is a time-tested debate but colors typically show up brighter, clearer, and crisper on the special label paper stock of high-volume projects.
For digital printers, here's a list of beginner-friendly units for those learning how to print stickers and make sticker labels.
This printer is a great entry-level machine for amateur photographers and small business owners navigating the waters on how to print vinyl stickers. The PIXMA TS8370 uses five separate ink cartridges and offers vibrant color prints at low operating costs. With its easy to use wireless connectivity, printing a range of stickers from your smartphone or tablet is quick and convenient.
While the PIXMA Pro-100 is considerably more expensive than the aforementioned Pixma printer, you get more advanced features and higher-quality print results for the price. Its eight dye-based ink cartridges offer an expanded color gamut, a built-in Chroma Optimizer that maintains its natural color, and three different black cartridges that produce high-quality monochrome prints. The printer is compatible with an extensive range of paper types, complete with satin sticker paper printer settings, and supports wide format prints up to a 13″x19″ size.
This wireless all-in-one printer offers revolutionary cartridge-free printing with supersized ink tanks that are easy to fill. That's a massive amount of ink — equivalent to about 30 sets of ink cartridges and enough to print up to 5,200 pages. It also features auto-stop ink bottles and lets you save up to 80% on ink. The Epson Expression ET-2750 currently offers one of the cheapest printing costs in the market without compromising on ink quality.
Have a bit more space in your budget? The Epson SureColor P600 offers a generous page yield and incredible print results, perfect for those learning how to print stickers that are professional grade. While the initial price point and operating costs are more expensive than standard printers, the trade-off in quality is worth it for businesses who plan on printing sticker labels by the bulk or providing online printing services.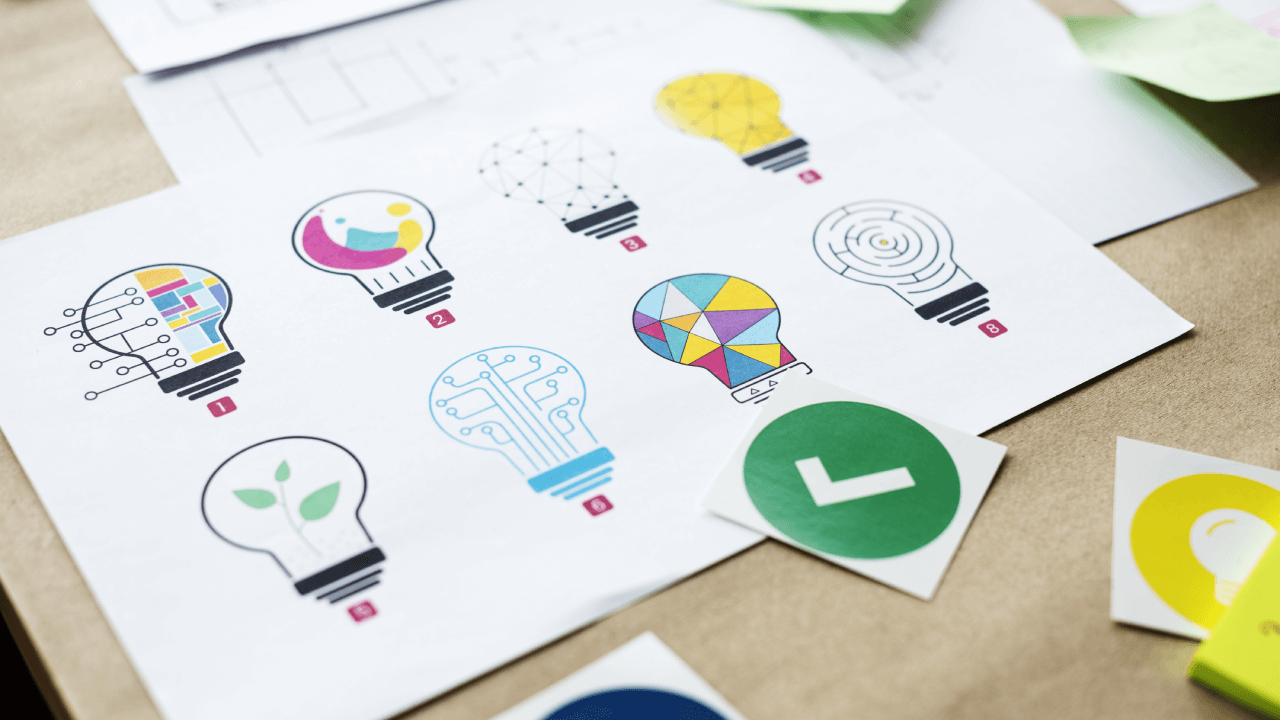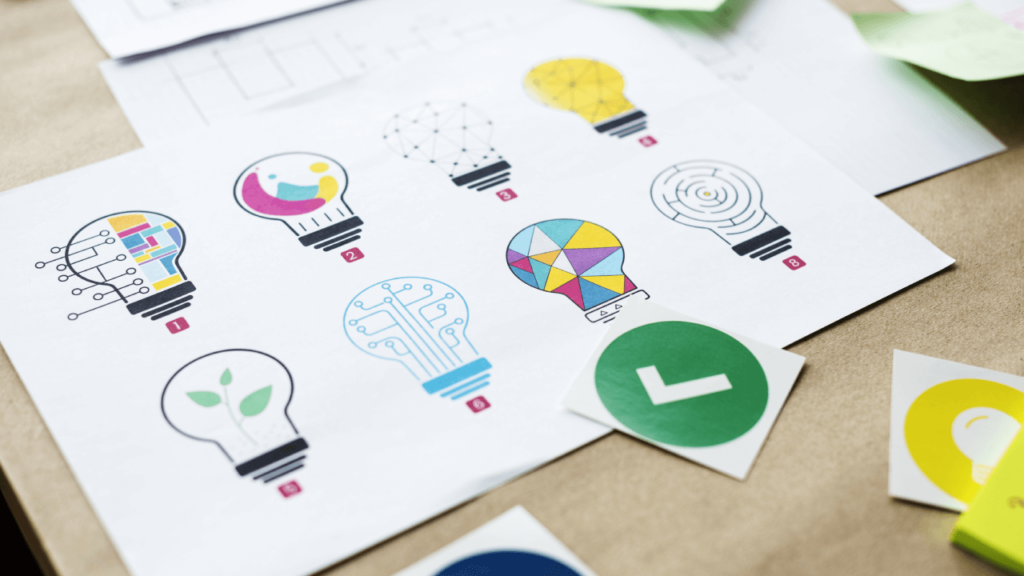 How to Print Stickers: A Step by Step Process
Learning how to make sticker labels start with creating your sticker design using whatever digital illustrating application or image editing software you're comfortable with. But as with anything that you're just starting out with, figuring out how to print stickers can be costly if you don't do it right the first few times.
Here's a guide on how to print sticker labels and get it right the first time.
1. Color Match
The accuracy of your colors heavily relies on the selection of your print process. The CMYK (cyan, magenta, yellow, and key color black) model is the most commonly used model for inkjet printing and budget-friendly professional presses. Nearly all inkjet printers and digital printers use CMYK as it provides you with great, color-accurate results at a reasonable cost.
A second option if you're navigating how to print vinyl stickers is Pantone® color. Pantone is an excellent option for color consistency and total color correctness, especially if your stickers have large areas of solid colors.
2. Choose the Right Colors
Lighter colors don't always translate well when using the CMYK color model. In some instances, colors on the spectrum's lightest 10% don't translate at all. This means pink shading or subtle yellows on your stickers will just look white to casual observers. This can wash out your design. In the same vein, designs that incorporate a lot of black vary in effect depending on the color balances that make up the design's black tone.
If you want to choose the right color values the first time around, here's a quick and easy tutorial on how to print stickers in full color using CMYK.
When you're still learning how to print on sticker paper, be it figuring out how to print vinyl stickers or labels at home, the next step is to choose which type of paper you want to use. But what exactly do all the paper terms mean? We'll sort that out for you in this section.
3. Select Your Paper
Matte vs. Glossy vs. Satin
Matte paper is the basic and cheapest type of sticker paper to use. Think of it like a regular 8.5″x 11″ bond paper with an adhesive backing to it. Most beginners who are still discovering how to print sticker labels choose to work with matte paper before moving on to more complex paper types.
Matte paper is also easy to write on with a pencil or pen, which may be best for your project. For instance, if you're currently learning how to print sticker labels with expiration dates, it's more cost-effective to write the dates by hand on pre-made labels. The downside of using matte paper is that it's not as smooth as glossy paper. The colors also aren't as bright so the quality of your print can suffer if you use lighter colors.
That's why if your print stickers are going to include your logo, opt for glossy paper. The quality of glossy sticker paper is like photo paper, but with adhesive backing. Glossy paper yields better prints and reduce ink absorption, giving sheets an excellent color definition.
What about satin paper? When you've just figured out how to print on satin sticker paper, remember that it has a higher gloss level than matte, but a lower gloss level than glossy paper. It will yield sharp and vivid colors but with a less shiny coated finish.
4. Waterproofing
Want to learn how to print waterproof stickers? Sadly, neither matte nor glossy sticker paper is waterproof.
To waterproof your stickers, you can use pigment ink with matte paper. Keep in mind that you will have to use a special pigment ink printer to use this ink. You can also a clear coat and a laminate to weatherproof your brand's sticker labels.
5. To Cut or Not to Cut?
Shaping or cutting your stickers creates a solid visual effect that strengthens your design elements. You have the option of buying sticker paper that's either whole or pre-cut. Pre-cut sticker paper is already cut into shapes such as squares, rectangles, or circles. This is a great choice if you're learning how to print sticker labels for product packaging such as mason jars.
However, make sure your sticker labels have the correct dimensions before printing them out. If the design is misaligned or it has the wrong shape, you'll waste both your time and paper. This is why many people still learning how to make sticker labels choose to instead buy 8.5″ x 11″ sticker paper and manually cut the stickers themselves. That way, there's no trial and error to align your design properly to the pre-cut template.
6. Type of Adhesive to Use
Sticker paper has three types of adhesives: permanent, removable, and aggressive. You will not be able to peel back permanent adhesive after placement while removable adhesive can be peeled and repositioned. On the other hand, aggressive adhesive is specially designed to stick to oily or textured surfaces. Removable sticker paper is the best choice for stationery stickers while permanent and aggressive are ideal for product labels.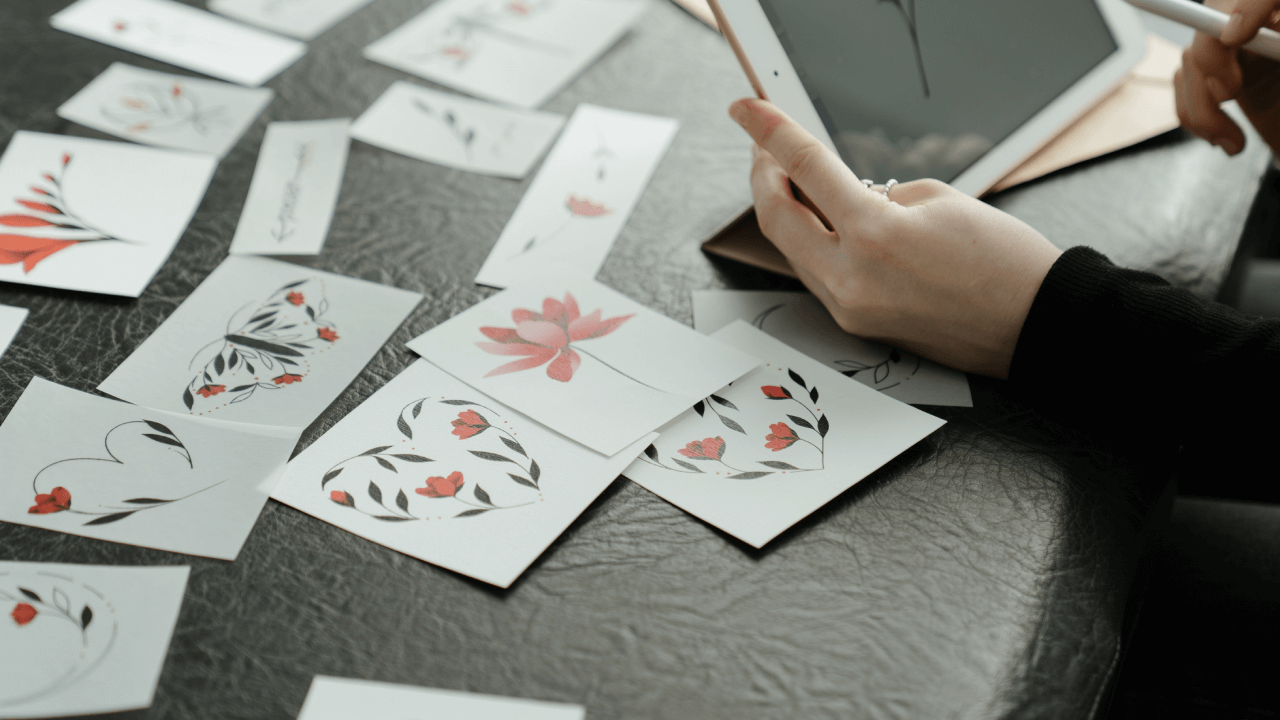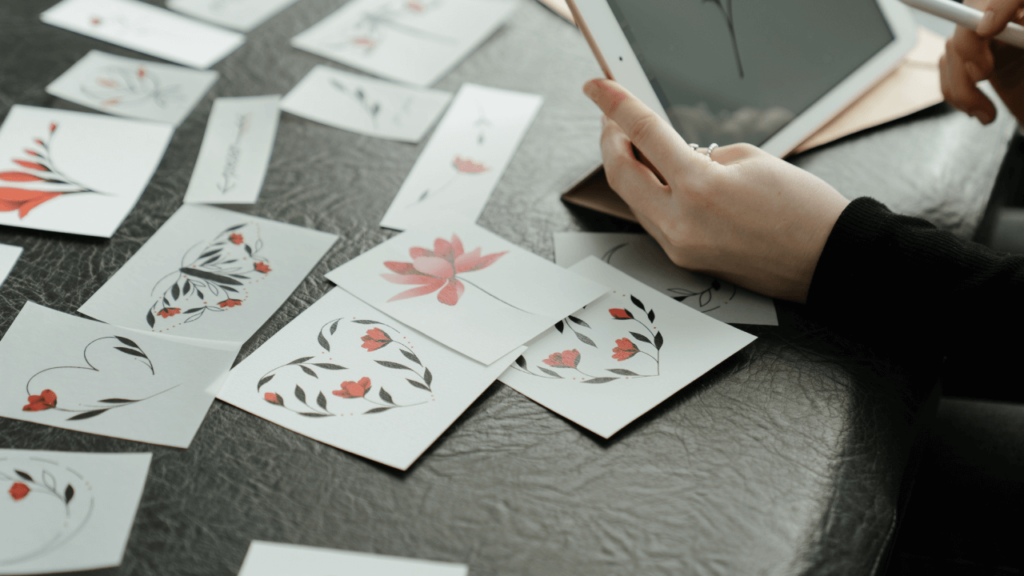 Tips on How to Print Stickers at Home
Are you learning how to print stickers at home? Here are a few considerations to keep in mind:
Break up big areas of color
Avoid designing stickers with big areas of solid color. Printing consistent blocks of solid color over areas isn't easy or cheap. Yes, Pantone will print clean and solid colors but it costs more than standard CMYK printing. It's also something you can't do at home with a common inkjet printer. Another solution is to
Stock up on ink cartridges
Before printing out stickers, always make sure your ink supplies are well stocked. Your colors can come out wrong if one color or another is running low on ink. You can save a lot on ink by purchasing compatible cartridges from reputable sellers. These ink cartridges are often made from similar component pieces as branded cartridges, custom-refilled and tested to ensure equally great results. Plus, they cost only half as much as brand name ink.
Check for paper compatibility
Different printer models or units have specific limits on the proportions and thickness of the paper they print. Chances are, if you just learned how to print stickers, you're likely using an inkjet printer.
Inkjet printers use either pigment-based ink or dye. It helps to know which paper types work best with one over the other. Paper compatibility makes a vast difference in the result of your overall print output.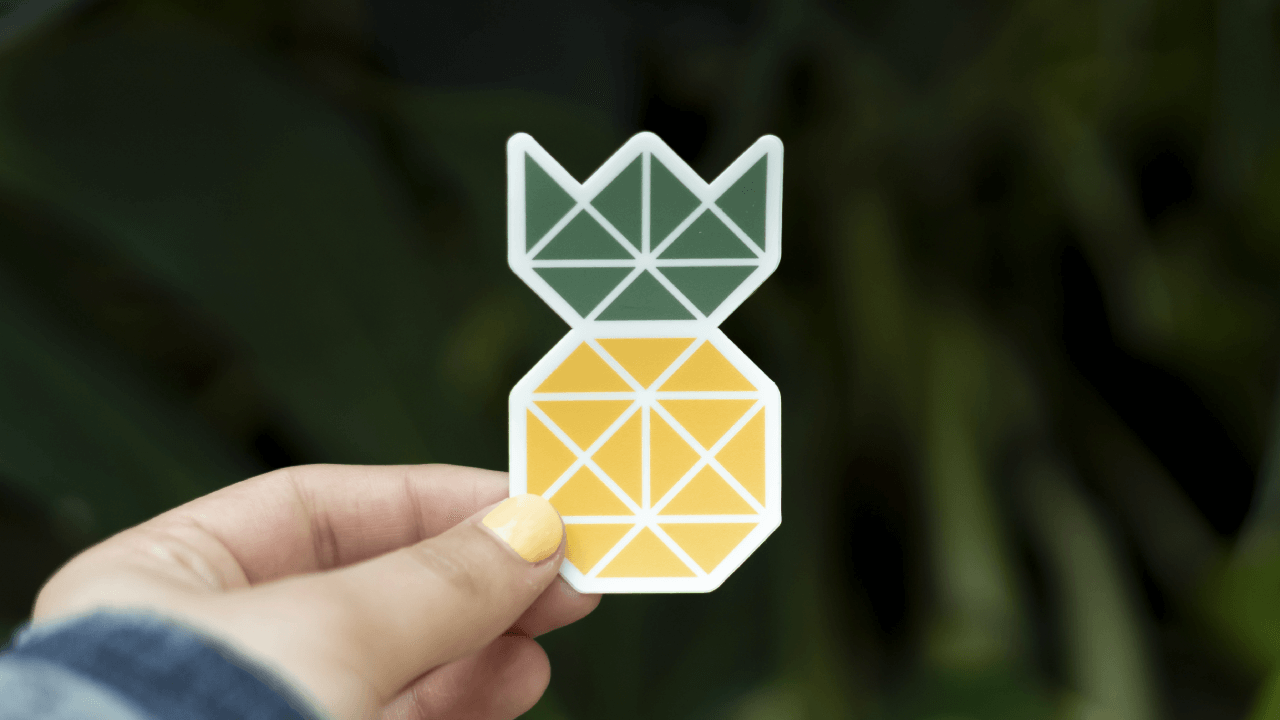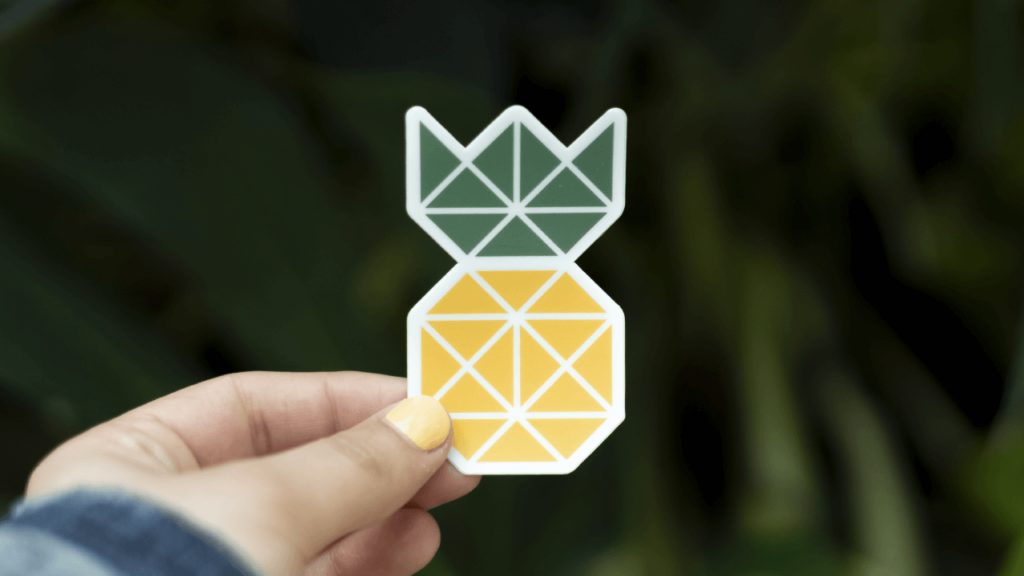 Figured Out How to Print on Sticker Paper? Start Making Sticker Labels Today
Stickers are often an underrated and overlooked way to get the most bang out of your marketing buck. Now that you know how to print stickers, getting the results that you want from your project will be easy, as long as you follow the process and tips we've outlined above. Whether you're doing a full professional print run for product packaging or making stickers on your own for an office event, taking the time and effort to make sure your supplies and design are right for your project will help ensure you get your desired results.