Thanks to developing technology, we are gifted with the power of digital printing that has proven to be beneficial for various industries that need flyers, brochures and fabrics. As innovative as it is, digital printing can be daunting for those who are using it for the first time. Keeping beginners in mind, here's an ultimate guide to digital printing that covers the process, costs, and why it's a popular form of print media.
What is digital printing?
Digital printing is the method of directly printing digital-based images onto various media substrates. Unlike with offset printing, digital printing doesn't need a printing plate. Desktop publishing files or digital files such as Word documents and PDFs or can be sent to the digital printing press directly to be printed on paper, fabric, card stock, photo paper, canvas, synthetics, and other substrates.
Many people are familiar with the function of a digital printer or printing press because it operates similarly to a desktop printer. Like your everyday desktop printer, a digital printer uses ink in powder form, such as toner, or in liquid form. The major difference is that a commercial digital printer is much bigger and faster than the desktop printers at home. It also performs way more functions, offers much better quality, and provides a greater number of paper choices.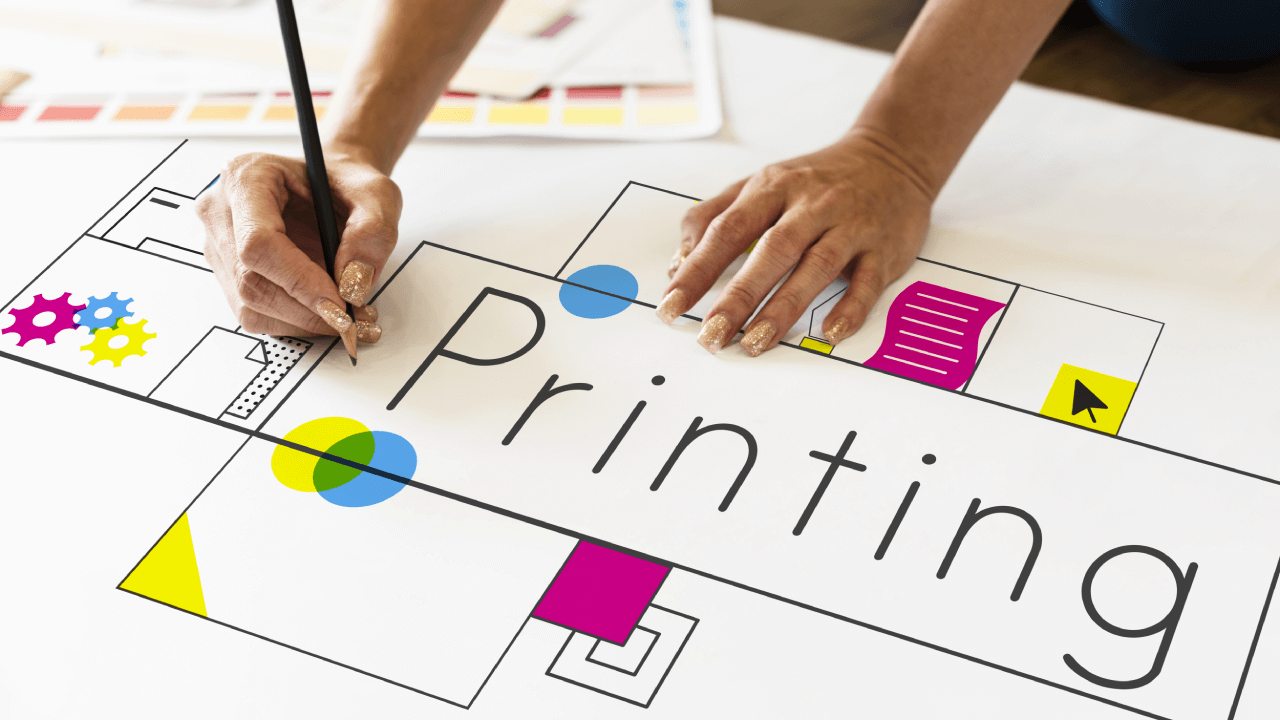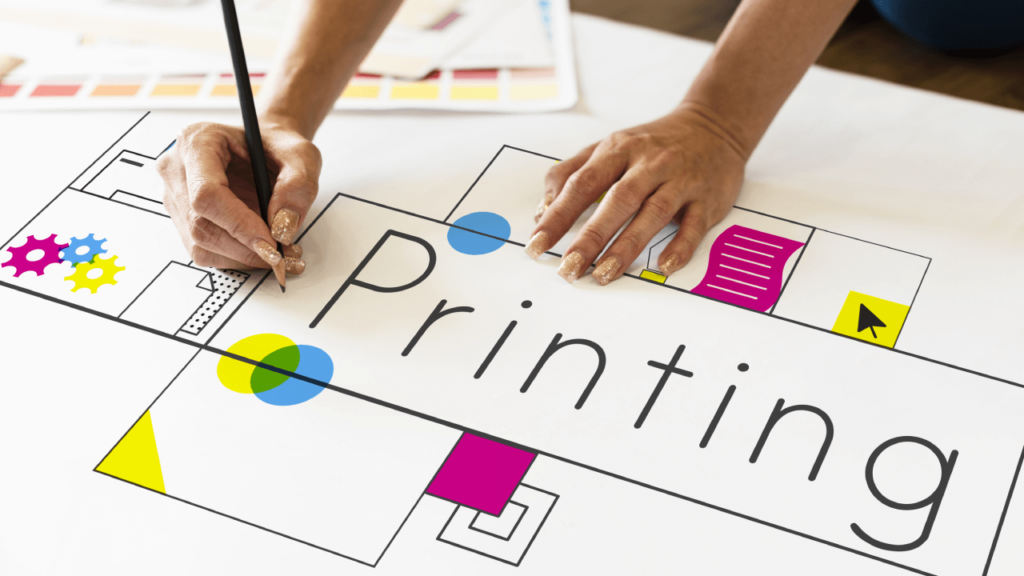 What is digital printing used for?
Digital printing is the latest printing technique and currently the most popular method for printing a small volume of copies. Compared to conventional printing methods such as offset printing, it provides more flexibility and the ability to print on demand. This allows printers to keep fewer copies of printed materials, lowering costs associated with handling and storage. Items will only be printed as needed.
When is digital printing the best choice to use? Digital printing is ideal for your project if you:
Have a small budget or a small printing job
As digital printing doesn't require the mechanical steps needed in an offset printing setup such as creating color proofs, making and moving plates, and stripping pieces together, the costs tend to be cheaper for a lower quantity of copies.
Want customization
Today, it's typical for printed materials to be constantly updated and customized to fit the individual needs of a certain printing job. Since all digitally printed designs are created using software, they are fairly quick and easy to change or update in case reprints are necessary. The size of the printed materials can be easily adjusted too. This means anything from product labels and retail signage to billboards and postcards and every size in between can be digitally printed. Additionally, an entire spectrum of colors is at your disposal during the design process as exact color matches are quick to achieve with digital printing.
Are pressed for time
As previously mentioned, digital printing takes less time to set up compared to other methods since plates don't need to be switched out during the printing process. You also don't need messy formatting equipment such as film plates and photo chemicals. The image you need for printing can be sent directly to the printer through digital files such as TIFF, PDF, and many other formats.
How does digital printing work?
Oftentimes, business owners and graphic designers tend to worry about not getting the hang of digital printing.
So exactly how does digital printing work? Here's a detailed guide that will make the digital printing process easier and more effective:
Processing of image files
Once you have your image samples, you have to equalize the image's resolution. The standard industry resolution is 300dpi, although a digital screen can only show an overall resolution that's not greater than 72dpi.
Even though the 72dpi image looks sharp enough on screen, it's not necessary that they appear the same on the final printed form. This is why graphic designers need to sharpen the image's resolution according to required standards. Once the image has been edited and stabilized to the optimum resolution, you must save the image's final form and it will be used in further processing.
There are four primary colors used in digital printing:
In the digital printing process, these 4 primary colors are mixed within the printer so that the colors look vivid on the final printed form. When a color can't be developed using the 4 primary colors, you would have to mix a special ink such as metallic. Using special inks will help you create the missing colors easily. Once all the colors against the saved image file are developed, the writing of the image over the digital plate can start.
Writing image to the digital plate
In the digital printing process, the saved or finalized image is created over a digital plate. The computer analyzes the image and then prepares the digital plate to be written with the printer using the wired connection. The cyan-based components will be copied over the digital plate first, followed by the yellow ones, and then the remaining two. Once the writing sequence is successfully completed, you can now feed paper into the printer and continue the digital printing process.
Once everything's accounted for, the printer is ready to print the image over the digital plates. Usually, toner or liquid ink is used, with liquid ink being a more cost-effective option. Liquid ink provides a classic, shiny, and in-depth printing experience. As the ink will be completely dry when the printed image comes out of the printer, you can readily use the printed copies.
In the case of toner printing, you'll have to give it a few minutes before touching the print, or else the ink will disperse over the paper and alter the printing quality.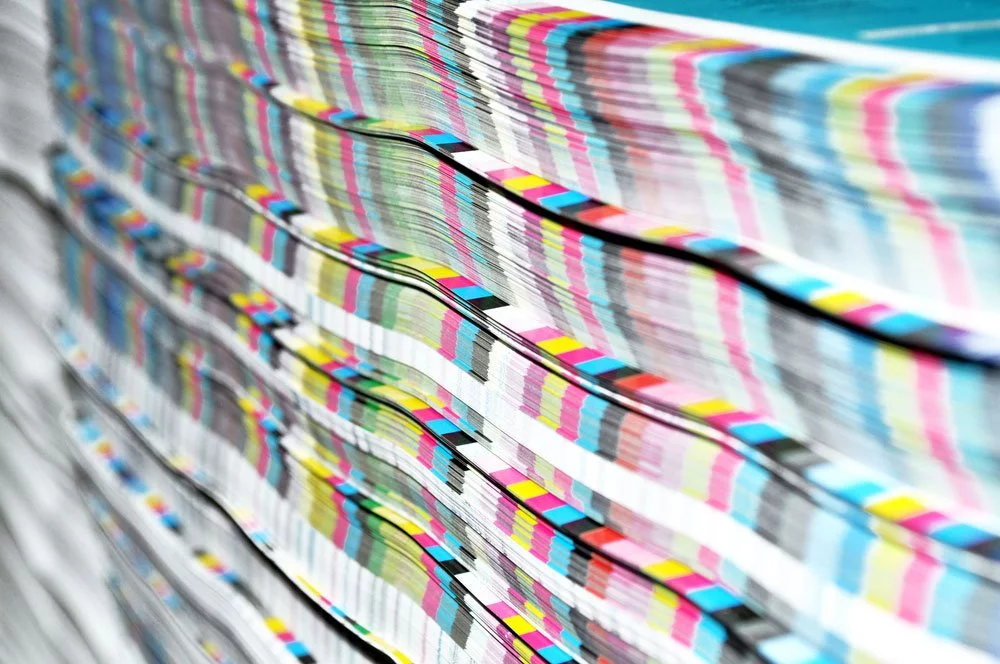 What are the different types of digital printing?
There are many types of digital printing methods, namely:
This method uses an inkjet printer that's designed to copy images from a digital device (like your computer) and reproduce it on plastic or paper. The inkjet printers work in a detailed fashion, essentially firing hundreds of small ink bullets to create your desired images on paper. This type of digital printing is ideal for printing brightly colored text and images because they enable precise ink dot placement with resolutions as high as 1440×1440 dpi.
Laser printing is done through an electrostatic machine that uses a laser to recreate images from digital devices. During the process, the laser moves back and forth across planks situated within the printers. This produces static electricity, releasing toner onto the page and printing the desired images.
This type of digital printing is a digitized version of a traditional press. This is typically used by big brands to produce high-volume orders. Digital presses tend to be more expensive than inkjet printers, but the quality they produce is exceptional for commercial purposes.
Dye sublimation is a type of digital printing that works by penetrating the substrate's surface with ink. Man-made materials such as nylon, polyester fabrics, and certain plastics contain polymers that when heated, enable ink bonding.
This type of digital printing yields permanent and beautiful colors that are embedded in the fabric or substrate, rather than printed on the surface. Images on fabric won't fade away or chip, even with multiple washings, and the prints on hard substrates won't scratch, peel, or crack.
In simple terms, this type of digital printing melts the ink and applies it to the paper's surface from a rotating print drum. The paper's coldness solidifies the ink without it spreading. As this digital printing type produces excellent print quality with vivid colors, cheap and recycled paper can achieve the same results.
Printer paper types for digital printing
Digital printing paper comes in various types, each with their own uses and benefits. Here's a list of the most popular types of printing paper:
Inkjet printer paper
This type of digital printing paper is designed for specific use with inkjet printers. Different types of inkjet paper that work well with inkjet ink include glossy, photo, greeting card, and various types of business card.
Laser printer paper
Best used with laser printers, laser paper is used primarily in business environments for like printing cheques, documents, and mailing labels.
Bright white
Bright white paper sheets are non-textured and much smoother than regular bond paper, making them ideal for high-quality double-sided printing. The paper's brightness ensures that both sides can be printed on without the ink seeping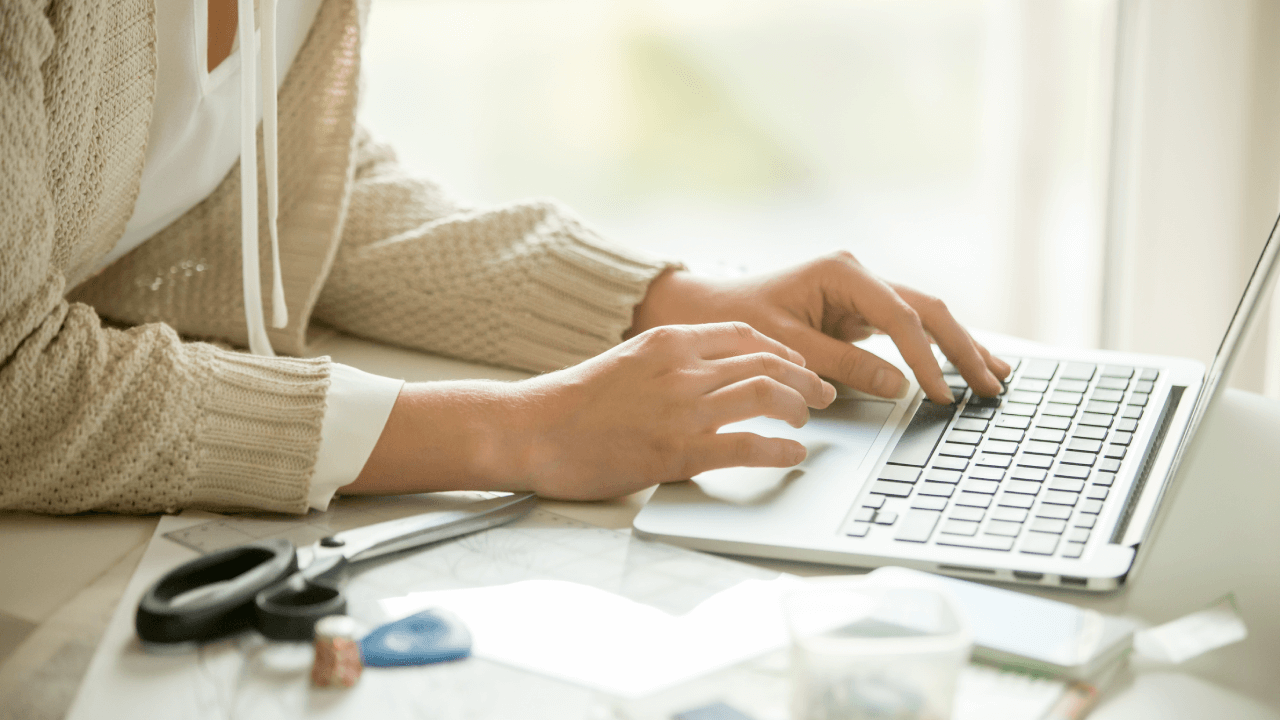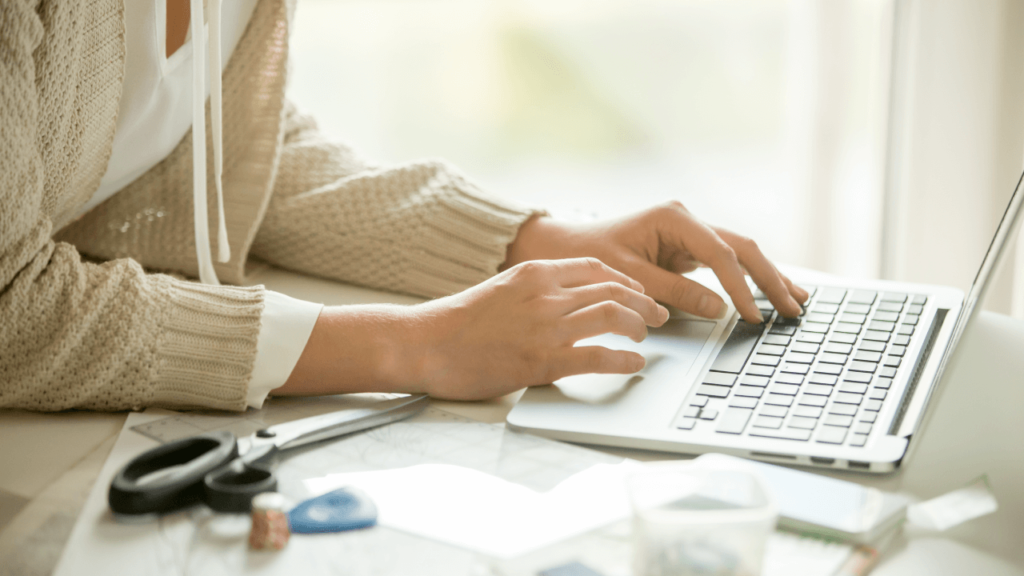 Benefits of digital printing
Quicker turnaround time
With digital printing, there's minimal setup involved. Colors are also taken care of easily due to built-in color registration systems that offer advanced color-matching capabilities.
Variety of choices in materials
In the printing industry, digital printing is often touted as a "non-contact" sport because the materials don't actually come into contact with a majority of the printing mechanism. Therefore, materials such as fabric, paper, and even ceramics don't have to be held in place rigorously. This makes it possible for extremely thin paper and delicate fabrics to withstand the digital printing process. You can also get more creative with your printing projects as you have a wide range of available materials to work with.
More ink color choices
With digital printing, your creativity can really blossom as it has the ability to print using white ink and any other color you can imagine.
Cost-effective printing option
Digital printing doesn't incur additional costs required to create specific printing plates. This means that's it's the most cost-effective printing process, especially for short print runs.
Digital printing cost
The cost of digital printing varies widely on the type of paper used the quality you're looking for. Some projects require a certain finish or paper quality to capture the desired effect, while others work with whatever's cheap and quick. Your digital printing costs will be based on how picky you are about the overall look and feel of your finished print.
For custom and premium finishes on your paper, you would also be putting factors like cutting, folding and custom sizing into the total digital printing cost. Depending on your budget and what you are printing, the extra costs may be worth it for you.
When is digital printing not ideal for your project?
Though digital printing quality doesn't differ greatly compared to traditional offset printing, you may want to save digital for a different project if you:
Need more than 100 copies
Offset printing offers lower costs if you print more pieces, while digital produces at a fixed flat rate per piece. If you need 100, 1,000, or 10,000 copies of a single design, it's better to opt for offset printing as it is more cost-effective for bulk prints and industrial volumes.
Want to use fancier paper
Digital printing can sometimes limit the type of paper or substrate to use for a printing job. Offset printing is best for printing projects such as invitation cards, book covers, and greeting cards.
Require an exact match of Pantones
When you use the digital printing method, colors are printed in a single pass through the printer. This eliminates many manual steps. However, when using the CMYK color model, offset presses are more accurate if you need an spot color or Pantone match. Some digital presses can match Pantones through CMYK mixing but it depends on the strictness of your visual brand guidelines.
Digital Printing: The New Kid in the Block
Currently, digital printing technologies continue to actively develop. It's experiencing a rapid boom, with even large offset printing houses purchasing digital equipment. As the first digital printing presses only became widely available in the early 1990s, digital printing is still an evolving printing method that continues to grow. If you are new to printing marketing material, it is also a great way to test the waters and print quality copies.
The digital printing process is much quicker than most traditional printing techniques. The minimal setup requirements and shorter turnaround time help speed up the entire process. Digital printing also offers consistent results as every print is the same when you use this technique. It offers less waste and very few variations as a result of not having to balance water and ink during print runs.
As digital printing continues to develop and grow rapidly, print runs are significantly reduced and the design and quality of advertorial products are increasing. New equipment and improved workflows will also help boost the printing market's digital transformation, something we can all look forward to in the years to come.