Digital printing has allowed many designers a creative platform for their works. Designing shirts, for instance, is now made possible through graphic design software. From statements to logos and art, digital textile printing enables a designer to turn their creations into an actual product that they can wear.
Digital textile printing, at its core, is the process of transferring a print through an inkjet-based printer unto substrates such as fabric. It uses the same methodologies as typical digital printing processes, but the distinction is found in the type of print output. Given the advantages that it offers – fast production rates, capacity for complex designs, and nearly unlimited color palettes – it works effectively with a wide range of textiles, thus making it the preferred printing method by many.
There are different ways to process digital print on fabrics, such as cotton, silk, and polyester, among others. There, too, are different fabric printing techniques apart from digital. With these variety of options, one can decide which combination provides them the most cost-effective solution.
The Three Most Common Types of Fabric Printing Techniques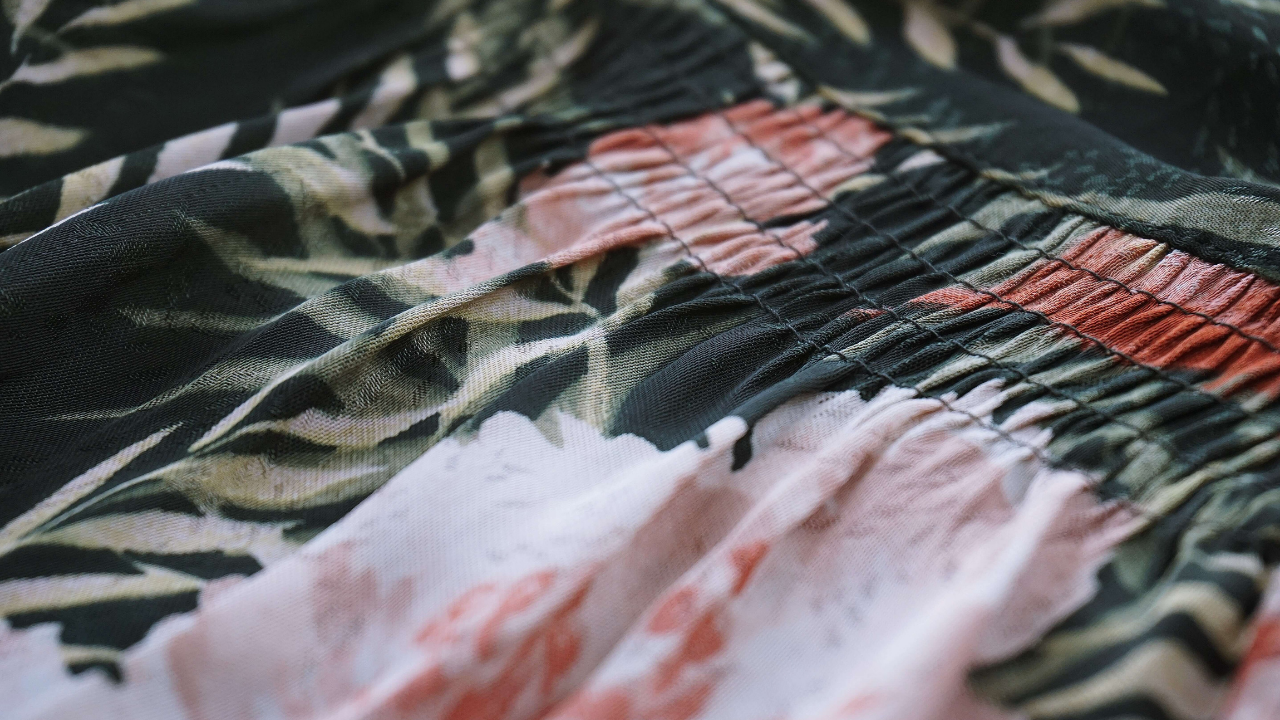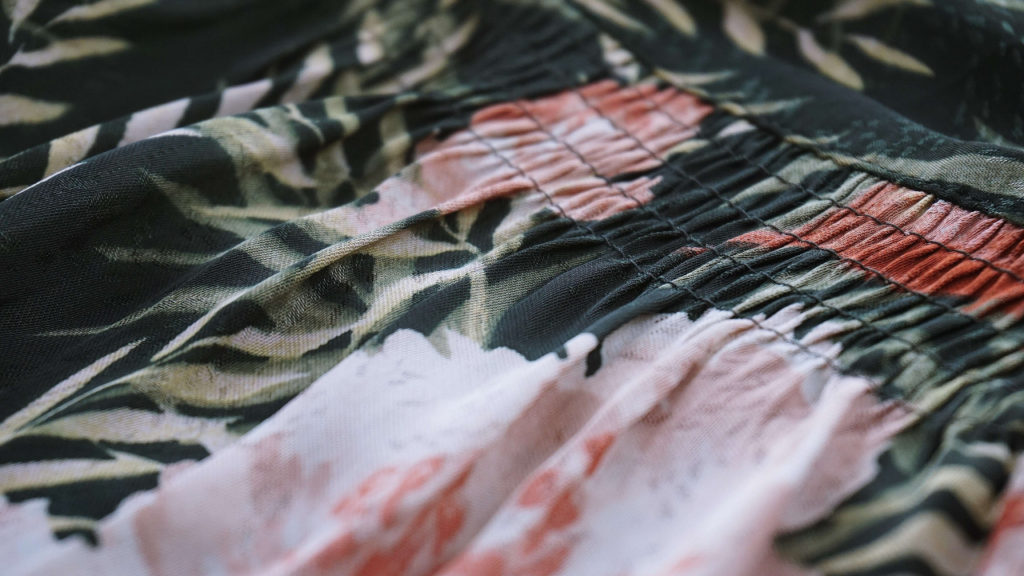 As mentioned earlier, there are different ways to print on textile. In order to know which one works best for a certain project, it will be of help to know what these other techniques are. There are three main types:
Screen printing is one of the older printing methods, as it requires skilled manual labor and specialized tools to execute. The process involves applying a layer of ink over and across a stenciled silk or mesh screen, through the use of a squeegee or blade. Scalability has been made possible through flatbed and rotary screen printing methodologies.
Flatbed screen printing uses technology to automate the screen printing technique through the use of hydraulic-powered machines.
Rotary screen printing, on the one hand, uses similar automation technologies, but instead of relying on hydraulics and presses, this type of screen printing uses rolls of screens and forms a tube around the ink supply and squeegee, which both rotate at the same speed.
Digital printing, as defined earlier, refers to the use of inkjet-based printing technology. It can be categorized into two more specific techniques:
Digital direct-to-fabric refers to the digital textile printing process wherein the fabric is pre-treated, dried, and post-treated.
Digital dye sublimation, meanwhile, refers to the digital textile printing process wherein the print is heat-transferred through the use of coated paper.
Dye sublimation, lastly, is the textile printing technique that utilizes heat and pressure to transfer print designs into fabrics by turning the dyes into gas, which then permeates into the fibers of the textile.
Given these different fabric printing methods, here are the different advantages and disadvantages to using each one:
| | | |
| --- | --- | --- |
| Textile Printing Technique | Advantages | Disadvantages |
| Screen Printing | Cost-effective for large print volumes; prints are durable and long-lasting | Designs and colors can be limited; set-up can be costly; not environment-friendly |
| Digital Printing | Wide range of colors and complexity of designs; can be cost-effective for mid-sized print runs | Limitations in quality; large print volumes can be costly |
| Dye Sublimation | Wide range of colors and design coverage; works well for short print runs | Not compatible with some fabrics; can be costly for larger production volumes |
Through comparison and contrast, you can decide which of the three main fabric printing techniques is suitable for your project. Going back to digital textile printing, you might be wondering if there are a different types of printers as well.
The Two Types of Digital Textile Printers
Since we know how digital printing works, we are aware of how it transfers prints unto fabrics. That said, the two types of digital inkjet-based printers are: the single-pass printer and the multi-pass printer.
A single-pass printer works through printheads that are mounted above the entire textile with a print bar for every color, wherein the fabric moves along and the inks are applied in one stroke.
A multi-pass printer, meanwhile, works through a scanning motion that allows carriage-mounted printheads to repeatedly print horizontal bars of the design.
With the costs that come with a single-pass printer, the multi-pass printer often offers the more cost-effective solution. The question here, really, is production volume, as the single-pass printing method can provide larger volumes in faster turnaround times. Per Jos Notermans of the SPGPrints Group, if you're looking to print around 0.5 to 1.5 million meters per year, using multi-pass printers will be suitable. However, a production volume of 4 and 20 million meters annually might make a single-pass printer the better option. When it comes to colors, both provide multi-color printing.
What Fabrics Work Best for Digital Printing?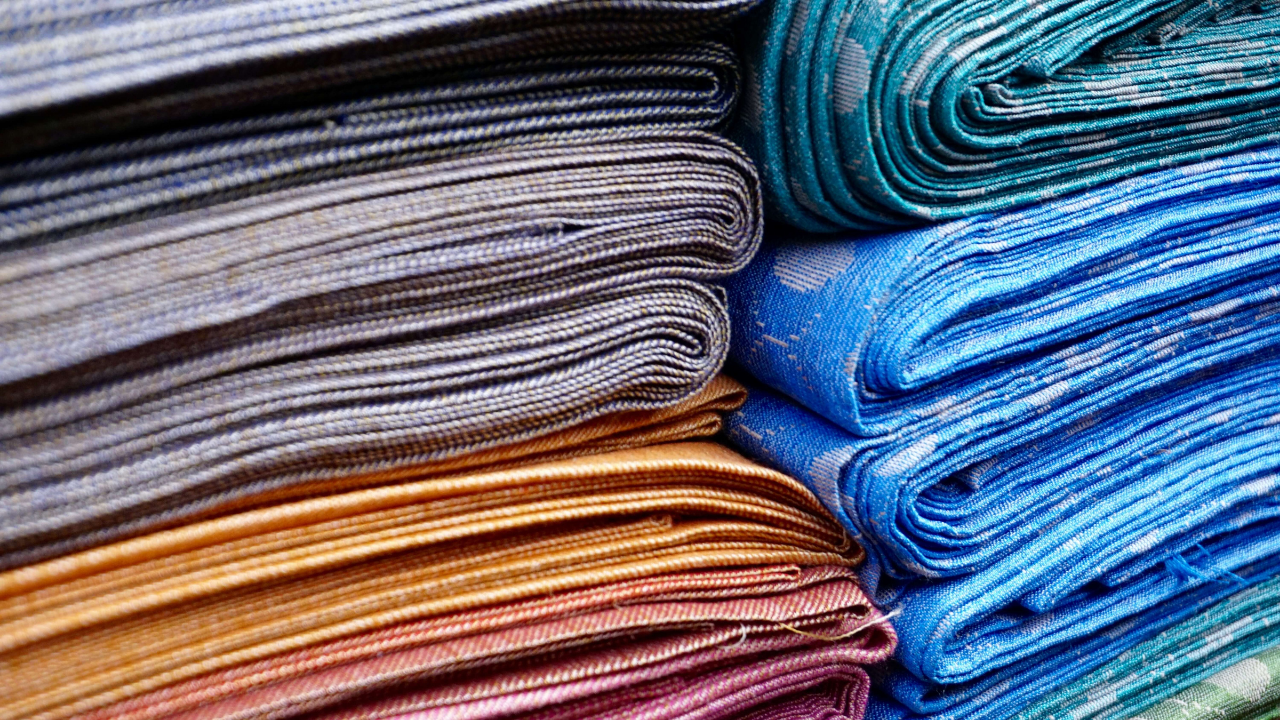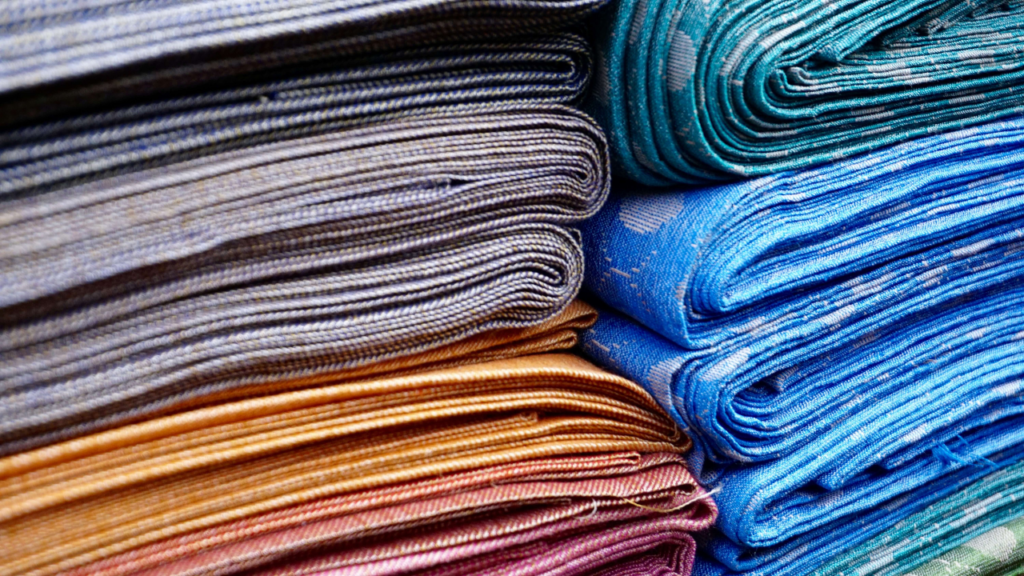 Moving on from the printers, let's talk about the range of fabrics for digital textile printing. There are different textiles that one can use for digital printing, depending on one's preferences and budget. It is important to consider which type of fabric to use, as this can greatly affect the quality of the design as well. Listed below are the more common fabrics used:
Cotton
Silk
Polyester
Wool
Viscose
Polyamide Lycra
Mixed Fabrics
Digital printing on cotton fabric is among the widely used applications for print textiles, as cotton offers high moisture control and print durability. Reactive inks work best with cotton fabrics for its high wash fastness. Digital printing on silk fabric, meanwhile, works best with acid inks if color quality is of top priority. As for digital printing on polyester, which remains to be a popular textile for shirt printing, sublimation inks work for direct to garment printing.
The other types of fabric, such as polyamide lycra for swimwear, can offer special properties that make them more unique digital printing textiles. Depending on one's printing requirements, it is best to also seek expert opinion before pushing through with a production run. To ensure a hassle-free digital textile printing experience, it always helps to do prior research on the printers, inks, and fabrics.
Is Digital Textile Printing the Best Option?
After evaluating the pros and cons of digital printing for fabrics and studying your project requirements, it should be a no-brainer for anyone seeking a cost-effective printing solution. As mentioned earlier, depending on one's needs, large print runs work best with other printing methods such as offset printing, as digital printing does not scale down in costs as volumes increase. There are more in-depth articles on digital vs offset printing, which can provide more insight on their pros and cons. Overall, digital printing on fabric can be the cost-effective solution for anyone who knows what type of designs and textiles fit their needs.